Today, it was announced that the two anime streaming service giants, Crunchyroll and Funimation, are going to be joining forces.  What does that mean for you the consumer though? Well more widely available anime for you to enjoy, of course!
Here is how it breaks down exactly:
With the two teamed up, Crunchyroll subscribers will now have access to subtitled Funimation simulcasts. This means that more subtitled simulcasts will be appearing on Crunchyroll from here on out. A few examples of what you can now watch (from the Summer 2016 season) that wasn't available before are:  D.Gray-man HALLOW, Puzzle & Dragons X, and FIRST LOVE MONSTER.
This doesn't stop at just currently airing simulcasts either. Crunchyroll subscribers will now be capable of watching classic shows that have already aired (recently and older) such as:  PSYCHO-PASS, Cowboy Bebop, and Grimgar of Fantasy and Ash. So this is just a taste of what you will now have access to if you have a Crunchyroll premium membership.
As for you FunimationNow subscribers, this is great news for you as well. This means that a plethora of previously unavailable series will be open for you to enjoy dubbed. This means that popular summer 2016 anime like 91 Days, Mob Psycho 100, and Orange (kill my heart now) will be appearing on the FunimationNow streaming service dubbed. This also implies that the price of a FunimationNow subscription is going to change to $5.99 a month (that's $59.99 per year if you want to go all in).
This partnership also extends to distribution as well. So titles only on Crunchyroll such as Alderamin on the Sky, Bungo Stray Dogs, JOKER GAME, Kabaneri of the Iron Fortress and ReLIFE will be soon available to be purchased (subbed and dubbed) on Blu-ray and DVD.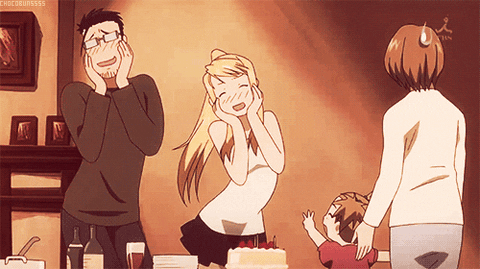 This of it as a trade of equivalent exchange (haha, I'll see myself out). Now Funimation will have a much larger collection of dubs and sooner, and Crunchyroll will have more shows available for simulcast.  So everyone rejoice, because it is a win win for everyone!
Check out their announcement video below:
Tweet