While attending a new Con in Colorado (Anime Southwest) we had the opportunity to sit down and have an interview with Samantha Inoue-Harte.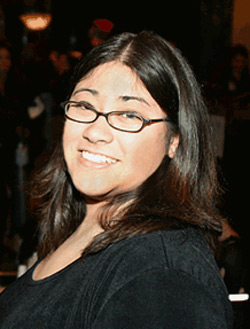 She has been a voice actress in works such as Final Fantasy: Unlimited, Sakura Wars, Trinity Blood, and Fairy Tail. Samantha is not only an accomplished voice actress, but also an animator. Over the course of her career we got a little insight into everything that goes behind animation (even the less than pleasant aspects). Check out the interview in the video below:
Due to some unforeseen circumstances the interview was cut short. However, we will be releasing the second part as well as it including Blake Shepard hopefully soon. Subscribe to our YouTube channel to be up to date on all our happenings and future interviews.
Tweet