The comforting warmth and peace prevalent in The Flying Witch is exactly what I expect from a slice of life manga. The unbound sincerity coupled with the slow pace is what I imagine what life would be like in a quiet rural town, which, Flying Witch captures perfectly. The experience of reading Flying Witch is almost like laying in a bed of flowers, surrounded by bunnies in an open field on the most beautiful Spring day.
Life in the country can get a bit dull, but what better way to have some fun than by throwing in some MAGIC!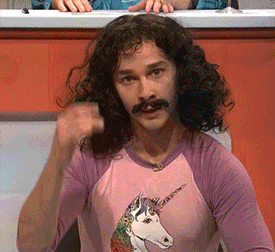 The story follows Makoto Kowata, a young girl who has "come into age" for furthering her training and experience as a witch. A kindhearted, carefree spirit, Makoto moves to the country side with her distant cousins, Chinatsu and Kei. Kei always seems indifferent about the whole "being a witch" aspect and is typically too laid back to care about anything. And then there is Chinatsu, who embodies my personality and how I would behave in this situation. She is solid at maintaining her chill nature, only to get getting riled up at anything witch-related. Oh and let's not forget Makoto's cat, Chito, because every witch needs a cat. The story follows Makoto as she learns more aspects of being a witch and adjusting to her new life.
When I sat down to read this, I expected the story to be drawn out and not capture my attention. However, this is exactly the opposite of happened. The volume not only piqued my interest, the chapters were light and enjoyable enough to keep me flipping through the pages in one-sitting. What stood out most to me about Flying Witch was the conversations between characters, even with non-human characters like Chito. Typically I think it is very hard to capture the significance of the small interactions between characters, however, the pacing of the manga highlights those interactions well. With a flow like this, it really sets the right tone and atmosphere for the volume.
To top it off, the constant oddness and wonder surrounding Makoto (being that she is a witch) is delightful. Whether she is suddenly flying on a broom or befriending the spirit of Spring with a mandrake root, Flying Witch is enchanting. So much so, that since this was the only volume I had to read, I searched for the anime and started watching right away! The simple and seemingly natural scenarios are a refreshing break from all the typical over-the-top, action-packed series. Flying Witch is a great (and dare I say wholesome) read that will warm your heart after a long and stressful day.
Author/Illustrator: Chihiro Ishizuka
Publisher: Vertical Comics
Release Date: April 25, 2017
MSRP: $10.95
Disclaimer, a copy of Flying Witch volume 1 was provided to BentoByte by the publisher for the purpose of review.
Tweet